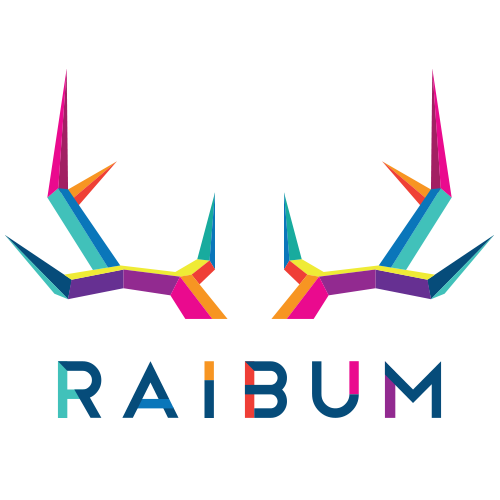 Graciously moving through forests and mountains, a wild creature arrived. Astonished by its magnificence, the whole nature looked back. No one had ever seen anything quite like that. All the fuss was just because of its adornment that stood out from the crowd. It was its horns – as colourful as the life itself.
Dare to stand out!
Read more
Quality of each RAIBUM suitcase is ensured by the high production standards and the tests carried out in practice while travelling almost half of the world.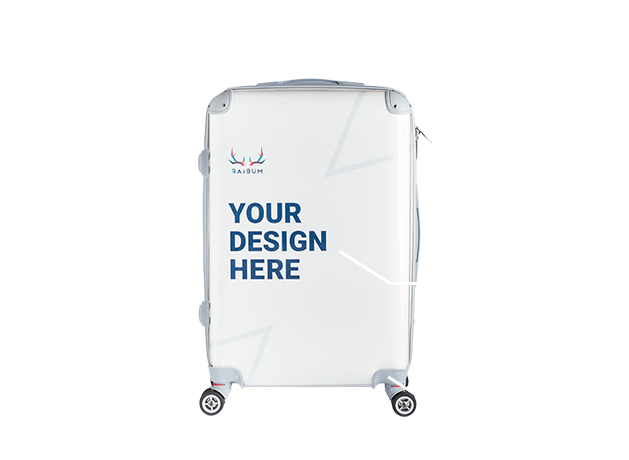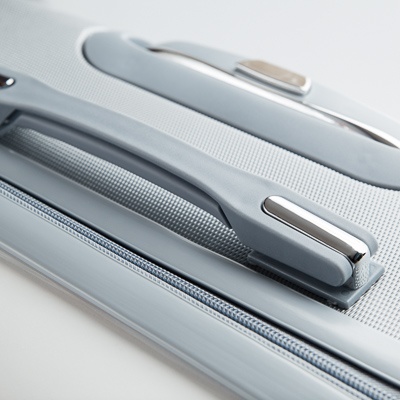 Ergonomic handles
The push and pull handle, as well as the carrying handles are specifically adjusted to a human palm to create a more convenient grip.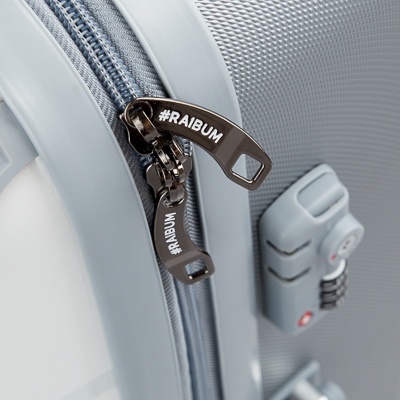 Strengthened zippers
Zip fasteners are carefully sewn in and secured with a protective band. Besides, they can be interlocked with the TSA lock.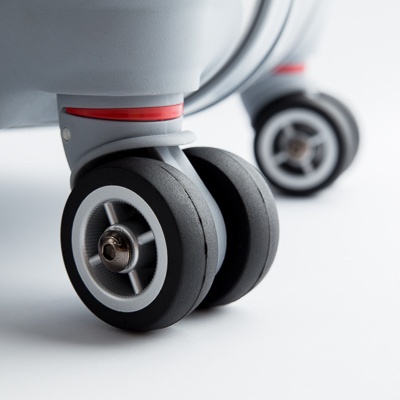 Double spinner wheels
The improved wheel technology ensures quiet handling and excellent manoeuvrability that releases your arms from extra load.
Stylish non woven bag
You will receive the suitcase with a protective packaging that reduces the impact of external environment and provides a more secure storage of the suitcase when not in use.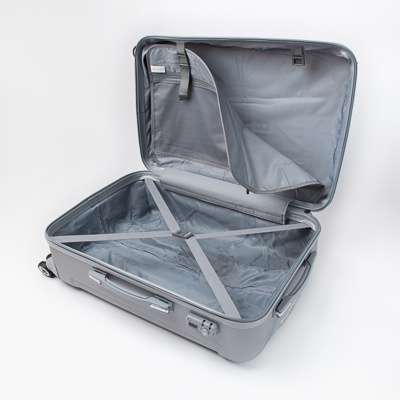 Well-considered design
There are 2 spacious compartments and smaller pockets, as well as safety belts for securing the carriage.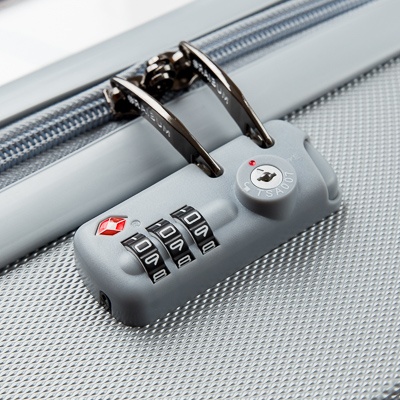 Built-in TSA lock
This luggage security system exists in hundreds of airports all over the world. Built-in TSA lock comprises of 3-digit security code chosen by you and it protects the suitcase from damages in case of a security check.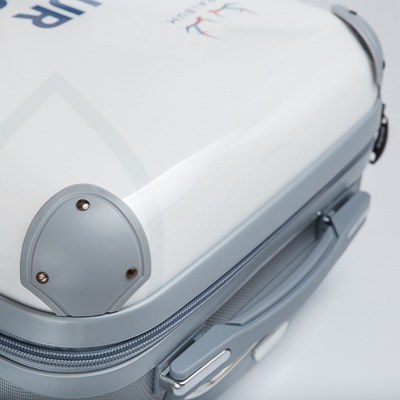 Durable PC/ABS material
High impact resistance (300 kg/m2), UV-protection that will prevent the applied design from discoloration, as well as -40 °C to +130 °C high temperature resistance.
The back side of the suitcase and its elements will be in one of the 2 colors, front side - with your design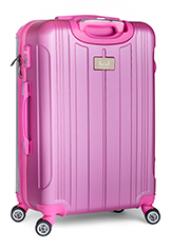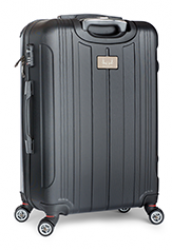 3 different sizes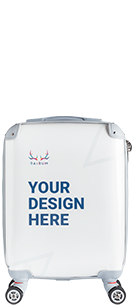 S size suitcase
52x35x20 cm
(IATA standard - fits most airlines as a carry-on bag), 2,6 kg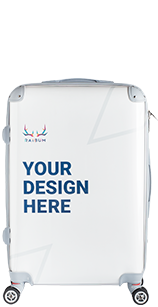 M size suitcase
66x43x24 cm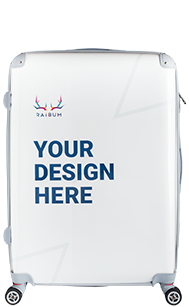 L size suitcase
76x53x26 cm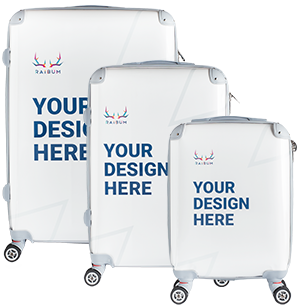 Set
S, M and L size suitcase
Payment
Create
a suitcase
Pay
online
Ready even within 4 WD
Delivery
Designed suitcase you can get:
- with delivery to Latvia – FREE;
- with delivery to Lithuania or Estonia – from 15 EUR;
- with delivery to Europe - from 32 EUR.
SIA "RAIBUM"
+371 26546944
info@raibum.com
Riga, Latvia
Contact us anytime
facebook.com/Raibum
instagram.com/Raibum.lv